Our Primary Program
A Love of Learning
2½ – 6 years old
The primary program is truly a gift to your child. Designed for children between the ages of 2.5 to 6 years, it is an opportunity to nurture their individual development within the context of a group setting. The result? Self-confidence, joy, and a lifelong love for learning.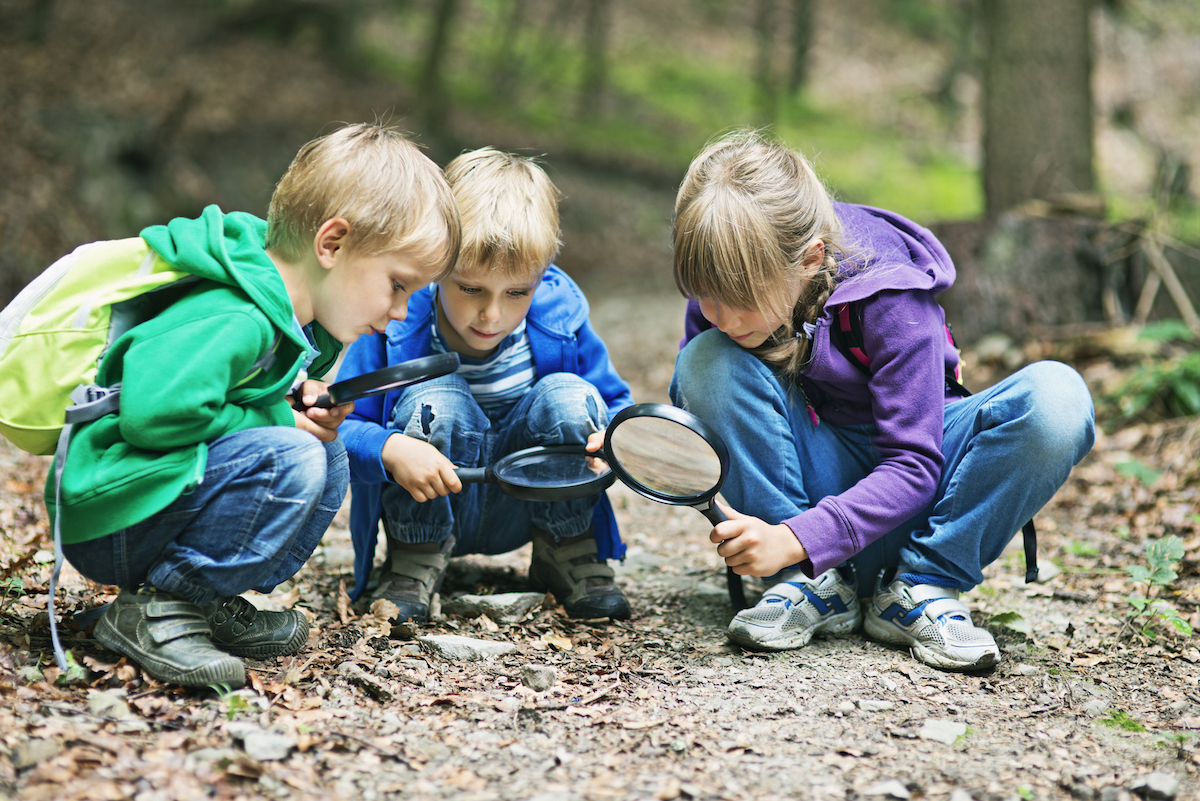 Toddlers Ages 2½ – 3 years
Our primary classroom is designed to address the needs of this early developmental period by focusing on the processes of independent exploration, learning, and the joy of discovering the world. Toddlers receive responsive, individualized attention to help them with practical life skills, sensorial exploration, language development, development of fine and gross motor skills, investigation of the natural world through science, and an appreciation of art and music.
Half Day – 8:30 am – 11:30 pm or 12:30-3:30pm / Full Day – 8:30 am – 3:30 pm
Pre-K Ages 4-5 years
Preschool is an exciting time for a Montessori child. The Montessori curriculum is more advanced than most Pre-K programs. Children are introduced to basic geometry, cultural geography and other sophisticated concepts. They also begin to write and read, while pre-k students in conventional programs are just learning to recognize letters and numbers. We provide intriguing learning materials that encourage engagement and a joy of learning. Students learn through hands-on experience, investigation and research. They become actively engaged in their studies, rather than passive listeners. Our 4 and 5 year old students have the opportunity to take part in running their classroom community. They have many opportunities to teach our younger toddler friends the lessons they learned when at that age. Research shows that this experience has powerful benefits for both tutor and tutee.
Half Day – 8:30 am – 11:30 pm or 12:30-3:30pm / Full Day – 8:30 am – 3:30 pm
Kindergarten Ages 5-6 years
Through the Montessori Method, your child began as a novice, grew to be an apprentice; and in their Kindergarten year they become a leader. At Townsville Montessori School, our child continues to set the pace for his or her own education and developmental growth. Our Kindergarten curriculum is carefully structured and integrated to demonstrate the connections among different areas of learning. Your child's Kindergarten year highlights critical thinking, composition, and research-based projects. Children who attend a Montessori Kindergarten may have a distinct edge over those who attend traditional Kindergarten in terms of academics and social development. But academic progress is not our only goal. Our hope is that the children will have a strong sense of self-confidence, enthusiasm for learning, and will feel closely bonded to their teachers and classmates. We want much more than competency in the basic skills; we want them to truly enjoy school and feel good about themselves!
Full Day – 8:30 am – 3:30 pm
Summer Program
When school is out, fun is in session at our summer camp program. For 6 fun-filled weekly sessions, we explore a different themes, where we combine fun, educational activities with plenty of outdoor time. We have opened registration!
Spots are limited and we anticipate them filling quickly, so reserve your child's place now! We hope to see you soon.